I finally remembered something in my stash that had something
at all
to do with X's!
This is a pattern I am working on in PC Stitch - Remy LeBeau aka Gambit, from the X-Men.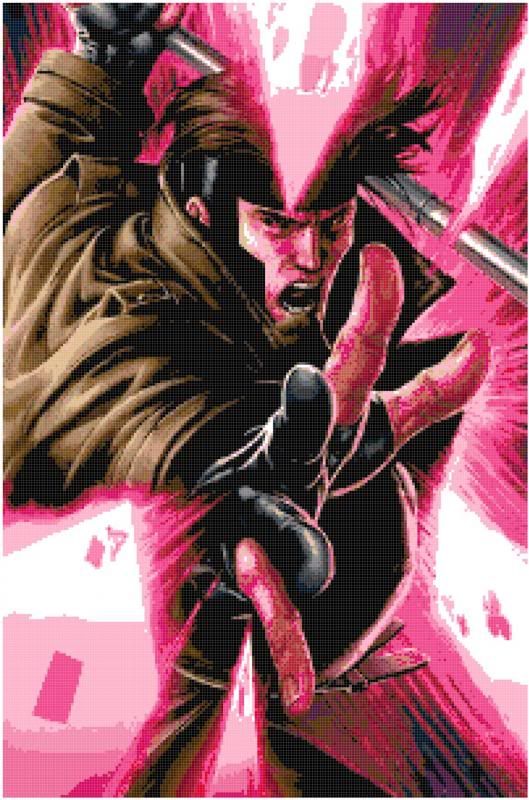 I have a little way to go yet - I have his cards, coat and hair mostly done, but his face and hand are much too pink!
And one of Logan - Wolverine - again, not finished:
Needs some confetti clean-up. He also has way too many un-needed floss colors right now.
These are both exported pattern pictures, using color blocks. They are somewhere between Witchykitt and HAED size. Like I needed more huge projects! But it will be awhile before I even start buying floss for them. They just make me happy to work on, right now : D